HI5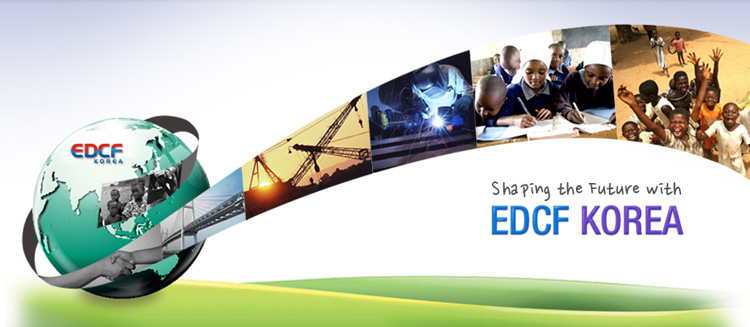 Korea Eximbank (The Export-Import Bank of Korea), entrusted by the government of Korea with the operation and management of EDCF(Economic Development Cooperation Fund), will operate the fund to be used for the substantial economic growth of developing countries based on Korea's own experience of transforming from a recipient to a donor country.
Recently, Korea Eximbank has decided to establish the Representative Office in Dhaka in order to operate and manage EDCF-funded projects in Bangladesh more effectively and efficiently and dispatched EDCF Resident Mission to prepare for establishing the Representative Office.
Under those circumstances, EDCF Resident Mission in Bangladesh is looking for qualified candidates, who will work together as Economic Research Specialist for the EDCF-funded development projects.
Job Title: Economic Research Specialist
1. Job Descriptions
Prepare a variety of reports on Economic and ODA issues with respect to Bangladesh
Participate in international conferences, seminars and workshops on ODA/EDCF issues (participation includes presenting own research at seminars or conferences)
Create and maintain close information network with relevant ministries, economic development research institutes and media
Prepare news articles/updates regarding EDCF operation and activities in Bangladesh
Support and Cooperate to establish the EDCF Policy to Bangladesh and take the EDCF Policy Dialogue between Korean and Bangladesh Government, etc.
Research and survey regarding ODA trends to Bangladesh, socio- economic development & ODA policy of Bangladesh Government, Political & Economic Status of Bangladesh, etc.
2. Job Requirements
Perspective candidates should be below 35 years old
Minimum 5 years of work experience in renowned Economic Research Institutes (such as Centre for Policy Dialogue, Unnayan Onneshan, Bangladesh Institute of Development Studies, Economic Research Group, Bangladesh Bank, etc) or Academic field
a Doctorate Degree or overseas Masters Degree in any of the following disciplines

Eligible Disciplines: Development Economics, International Relations

Excellent knowledge and experience in preparing reports in the field of Development Economics, International Relations
High proficiency in written and spoken English
Strong presentation, communication and analytical skills
Excellent knowledge of local institutions, politics and culture
3. Job Location
Our Representative Office is located in Banani, Dhaka, where the perspective staff will work usually. But sometimes the local staff would have to travel to regional area in Bangladesh together with Appraisal or Evaluation Mission Team from Korea.
4. Procedures
Those who may be interested and be qualified with the above-mentioned job requirements should forward a detailed resume and self-introduction letter including contact phone number, a scanned photograph, etc., by e-mail.


Closing Date:

June 30, 2015

Only short-listed candidates will be contacted for interview.
Selected candidates will have to take the incubation period as the temporary staff for 2 months. In case of passing through it successfully, they will be qualified to be employed as the official staff.
5. Compensation & Benefits

Remuneration: Negotiable
Other Benefits: Bonus, Medical Benefits, etc
The successful candidate will be offered competitive compensation and benefit packages as per policy of the Korea Eximbank.
N.B: The Korea Eximbank reserves the rights to accept or reject any or all the applications without assigning any reason whatsoever.


EDCF Resident Mission in Bangladesh
The Export-Import Bank of Korea