HI5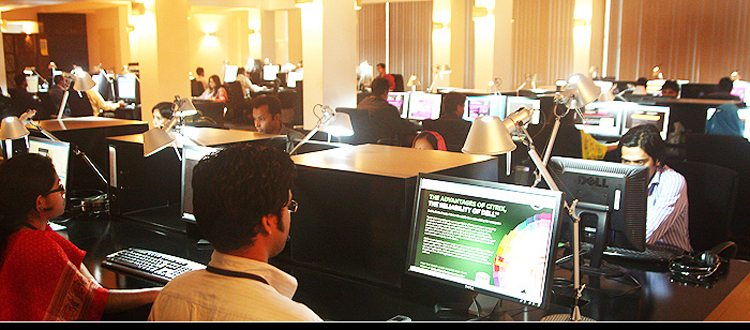 A unique opportunity for aspiring ICT
professionals

SoftwarePeople is an ambitious company which values talent, expertise and motivation above all. SoftwarePeople represents a unique opportunity to work with the latest technology in a truly global environment, where our prime goal is to create innovative solutions for demanding international clients.
We are seeking suitable candidates for the following position for our Bangladesh operations:


About SoftwarePeople

Established as a Danish joint venture in 2005 in Dhaka, SoftwarePeople is an ambitious company which values talent, expertise and motivation above all. SoftwarePeople represents a unique opportunity to work with the latest technology in a truly global environment, where our prime goal is to create innovative solutions for demanding international clients. It is one of the few companies in Bangladesh to provide avenues to work on all areas of the software development life cycle – spanning from product design to development to quality assurance to deployment & support – for software products used by renowned international brands. Two times BDJOBS best employer of the year award winner - we offer some of the best benefits available in the Software industry today. If you haven't worked for SoftwarePeople - you probably don't know what fun at work truly means. Visit our facebook page for a glimpse of it:

www.facebook.com/softwarepeoplewpp

Technologies we use

ASP.NET, C#, AngularJS, Node.js, RequireJS, Socket.IO, JQuery, Bootstrap, Redis, Amazon Web Services, MS Sharepoint, MSSQL Server, MongoDB, etc.

Position: System Developer

The system developer will be a part of one of our product development teams.

Roles & Responsibilities
Develop software across multiple subsystems within our product suites by ensuring solid understanding of requirement, system flow, data usage, work processes being effectively involved in planning and architecting of the prospective features.
Exert an analytic and investigative mind paired with a drive to capture the domain knowledge, business values and rules around the features/modules.
Come up with innovative solutions to complex business problems to best fit the product suites.
Follow the industry best practices and positively influence others to do the same.
Participate in peer code review and contribute towards better code quality in terms of readability, performance and extensibility.
Work closely with the QAs from the very beginning to ensure the right thing is being developed in right quality.
Consider user experience aspects while building a feature and ensure good usability for the target users.
Troubleshoot and resolve critical problems to ensure smooth running of the mission critical applications.
Practice and encourage knowledge sharing within the team and beyond.
Evaluate new technologies, follow the latest trends and make recommendations on suitable adoption and upgrades.
Mentor other team members to elevate their skill level and overcome shortcomings.
Maintain effective communication with internal and external stakeholders.
Qualifications
Eligibility
A bachelor's degree in Computer Science/Engineering/Applied Physics, Electronics & Communication Engineering from a reputed institution with good results throughout.
Fluency in written and spoken English and effective communication skill.
Candidate should be able to multi-task, work with a sense of urgency and adapt to changing requirement and project directions.
Should be proud and passionate about being a software developer
Work Experience
A few years of working experience as a software developer
Familiar with Microsoft ASP.NET technologies
Familiar with Web technologies such as JavaScript/JQuery
What we have to offer
Competitive salary package
Friendly, informal and fun working environment (visit our facebook page for a glimpse:
http://www.facebook.com/softwarepeoplewpp)
14 month's salary (12 monthly + 1 festival bonus + 1 annual bonus)
26 days of annual leaves, sick leaves extra. Up to 14 days of leave encashment.
Dine in lunch facility with snacks and beverages throughout the day
Entertainment & recreational facilities e.g. Xbox, TV lounge, round the year gaming/creativity competitions and outings
Medical benefits, life and health insurance benefits
Provident fund
Opportunity to grow in different specializations such as test automation, development process engineering, requirement engineering, product management etc.
Above all, a great opportunity to learn from and work in a truly Agile and international work environment
How to Apply


If you feel you have the qualities required for the role, please send your resume along with a recent photograph to sp.jobs@adpeople.com before

31st of July 2015

. Only applications received by email will be taken into consideration. We are an equal opportunity employer. Any form of solicitation would result in immediate and automatic disqualification of candidature.
Please clearly mention the position in the subject line when applying.