HI5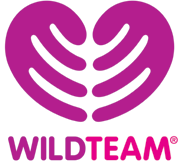 Request for Proposal (RFP)
For
Request for Proposal (RFP) for Design, Production and Management Services for Celebrating Global Tiger Day and National Tiger Festival 2015
| | | |
| --- | --- | --- |
| Project Name | : | USAID's Bagh Activity |
| Contracting Entity | : | WildTeam, Bangladesh |
| Funded by | : | United States Agency for International Development (USAID)/Bangladesh |
| RFP Release Date | : | 02 June 2015 |
| RFP Number | : | BAGH-RFP-007 |
| Description | : | Design, Production and Management Services of National Tiger Festival 2015 |
| Place of Performance | : | Dhaka, Khulna and nationwide, Bangladesh |
| Query Due Date | : | 10 June 2015 by 12:00 pm Dhaka time |
| Query to be sent to | : | communications.bagh@gmail.com |
| Debriefing session | : | 15 June 2015 at 03:00 pm – 05:00 pm at Bagh Office |
| Submission Due Date | : | 22 June 2015 by 5:00 pm Dhaka time |
| Proposals to be submitted at | : | USAID's Bagh Activity, WildTeam, House 42, Road 38, Gulshan-2, Dhaka-1212, Bangladesh |
| Detailed RFP URL | : | http://hotjobs.bdjobs.com/jobs/wildteam/RFP-72.docx |
USAID's Bagh Activity (Bagh) is seeking to hire an agency for the Design, Production and Management Services to support and implement a 3-day event for National Tiger Festival 2015 to be held on 29 July 2015 to 31 July 2015. Bagh is encouraging different agencies or vendors for submitting their proposals for providing the aforesaid services for Celebrating Global Tiger Day (29 July 2015) and National Tiger Festival 2015 under the leadership of Bangladesh Forest Department. Apart from communications, event management and production services, Bagh is looking for a dynamic team who will engage targeted partners to support the event(s) through financial assistance on a cost-share basis. This might include companies, brands, media partners, service providers and other stakeholders. Therefore, all the agencies or vendors are encouraged to propose event partners, sponsors, media partners, cost share partners for the entire/group and/or solo event/s.
The hiring of the agency will be conducted through full and open competition for which the procedures set forth in the RFP (
http://hotjobs.bdjobs.com/jobs/wildteam/RFP-72.docx
).Proposals will be accepted from local or international agencies working in Bangladesh. Bagh encourages the participation to the best possible extent of cost sharing for the implementation of National Tiger Festival 2015. The bidders are encouraged to go through the entire RFP thatincludes all important technicalsections and the terms, conditions and instructions required for submitting a proposal. It is the bidders' responsibility to check this periodically for officialupdates and amendments made to the RFP.Proposals should be submitted to USAID's Bagh Activity office no later than the closing date stated above. Proposalsreceived after the deadline or found incomplete, will not be accepted.This solicitation in no way obligates Bagh toaward a contract, nor does it commit Bagh to pay any costs incurred in the preparation andsubmission of proposals.
Furthermore, the USAID's Bagh Activity reserves all right to accept or reject any or all the proposals without showing any reason. Please send us your queries about the RFP no later than
22 June 2015
by 12:00 pm Dhaka time to
communications.bagh@gmail.com
. Bagh will organize a briefing session to debrief the RFP and respond to all the queries received through e-mail prior to the session. Questions will only be answered at the session, so all interested agencies and vendors are encouraged to attend.
Thank you for your consideration of the Bagh initiative. We look forward to your participation.