HI5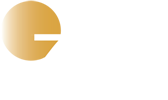 Position: Wash Technician - Design and Innovation
Job Responsibilities
Innovative fashion laundering expert who can translate ideas to actions and results effectively.
Constantly develop creative ideas in denims and non-denims and new techniques to make seasonal collections.
Study washing request carefully and clarity all points prior to washing process.
Ensure all wash developed into target cost and can be replicated into bulk production.
Responsible for recipe writing based on the wet/dry process requirement and explain to washing plants the process and ensure clear understanding.
Follow-up of samples at every stage of wet/dry process and take responsibility for quality and timely execution of the samples.
Monitor and ensure high rate of development pickups & minimum rejections.
Communicate closely with merchandising & design team to ensure good understanding on product requirement & delivery schedule.
Advise merchandising & design team on risk assessment in advance to go for Lab Test; if a wash is suspected to not pass quality standard. E.g. low tear strength, poor light fastness etc.
Maintain & manage a reliable recording system includes details like wash formula, maintenance of database…etc.
Maintain timeline for all projects.
Educational Background
Graduation in Textiles Science or from technical and reputed university.
Experience Required
Minimum 5 years experience in the reputed buying office or export house.
The applicants should have experience in the following areas:
Buying Office - Garment (Wash Technician & Developer)
Export House- Garment (Wash Technician & Developer)
Additional Job Requirements
Should have a dedicated mentality to work as a team player and able to work under pressure.
Should have fabric, dyes & chemical knowledge.
Strong technical knowledge of Denim washes and latest dry & wet process techniques.
Self-motivated, self-organized & hands on person.
Member of washing groups, blogs, seminars etc.
Able to foresee potential production problem with a solution.
Sound knowledge on Microsoft office programs.
Creative and with an open mindset and eager to develop.
Good communication skills in spoken & written English.
If you are selected for interviews, we shall contact you
Application Deadline: 15th June, 2015
ZXY INTERNATIONAL