HI5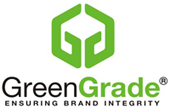 Head Office:
CAN Mezzanine - Old Street, 49 - 51 East Road, London N1 6AH, UK
Telephone:
020 8883 9999
Email:
info@greengrade.co.uk
Web:
www.greengrade.co.uk
Bangladesh Office:
Level-6, House#12, Alaul Avenue, Sector-6, Uttara, Dhaka-1230
UK-based GreenGrade Solutions is a leading educational-technology business, specialising in capacity building solutions for regulated or high risk work environments. We develop learning applications focusing on safety and ethical compliance in the garment sector of Bangladesh. We are an accredited learning provider by the Learning and Performance Institute (thelpi.org) in the UK.
We are inviting applications from Bangladeshi Nationals. Only suitable candidate will be considered for the following position:


Position: Project Manager: Dhaka office / Contract – August 2015-June 2016


GreenGrade Solutions Ltd is looking to hire a motivated and responsible senior-level professional with 10-15 years of experience who can lead and deliver technology based projects in Bangladesh.
The Project Manager will maintain the time, budget and scope of a particular project. The ideal candidate should be able to handle complex situations independently and with minimal supervision. He/she must be reliable, with a proactive approach and solid leadership capabilities. The candidate must also have outstanding inter-personal skill, and must possess solid organisation and computer skills. In addition, the candidate should demonstrate efficient multi-tasking and handle confidential information with the utmost discretion.
Specific duties include (but not limited to):

Overseeing, managing, directing and being responsible for the preparations and rollout of the Company's factory learning project offering:

Creating and delivering project work plans (preferably on Microsoft Project) and revising as appropriate to meet changing needs and requirements.
Understanding disclosure and audit reporting requirements as per contract.
Identifying resources, assessing them and assigning responsibilities accordingly.
Managing day-to-day operational aspects of the project(s).
Ensuring project documents are complete, current, and appropriately stored.
Working closely with relevant stake holders to ensure effective and efficient implementation of the project(s).
Understanding basic revenue models and Profit/Loss acounts; meeting financial objectives by forecasting requirements; preparing an annual budget; scheduling expenditures; analysing variances and initiating corrective actions.
Working with the software development team, developers and designers to define and document the content, liaising with business via email, IM or phone to get new requirements and explain feasibility.
Submitting project status reports to Managing Director, board and stakeholders; communicating with and to factories.
Establishing and overseeing a call/support centre in Dhaka.

Content review and writing:

Reviewing and contributing to the authoring process of the project's content which is focused on social compliance, health and safety (in the context of ILO and Bangladesh law) as per RMG industry benchmarks and requirements.
Compiling and filing chapters, overseeing the overall content quality of the resource centre
Understanding and discussing the impact of critical path issue on ethical compliance performance.
Creating quiz assessments (in English and Bangla).

Coordinating a team of staff members, consultants and contractors, including:

Ensuring sales and operating income plans are met while maintaining service and operational standards.
Being responsible for recruiting, training, and developing new and existing staff members to ensure the quality of personnel needed to achieve Company goals.

Reporting to the Head Office, including:

Project progress reports
Quarterly staff assessments

Populating the Company's online databank
Taking part in business development efforts, including:

Promoting the Company's products, services and online business tools
Taking part in sales pitches.
Desired Skills and Experience
This position requires a minimum of 10-15 year of project management and/or CSR managerial experience, either in a brand, factory or a buying house, as well as a practical knowledge of supply-chain, financial management and CSR requirements. In addition, the candidate must have MA or MSc degree in a related field such as management, business development, supply-chain management and/or CSR.
This position requires interaction with various stakeholders (government, international NGOs, brands etc.), as well as practitioners and clients. Strong verbal and written communication skills, both in English and Bengali, as well as good listening, negotiation and problem solving skills are required. The ideal candidate would have high proficiency with Microsoft Office (including Project, Excel and Word) and web‐based project management tools. Some knowledge of software development is highly desired, but not mandatory.
Job Capacity: Full Time
Remuneration and Benefits:
Competitive compensation and benefits package
Job Location: Uttara, Dhaka
Application Instruction: Interested candidates are requested to send CV and a cover letter (1 page) explaining the desire and qualifications to work for the aforesaid position latest by

25 July, 2015

at hr.bd@greengrade.co.uk . Please mention the name of the position in the subject line.


Or

Special information: We are an equal opportunity employer and encourage applications from qualified women and minorities candidates.