HI5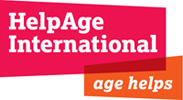 Terms of Reference (TOR) for Inclusive Disaster Resilience (IDR) Baseline and Knowledge, Attitude and Practices (KAP) Survey

Background
The Inclusive Disaster Resilience (IDR) project was officially initiated on1st December 2014 in Bangladesh and Nepal. In both countries HelpAge International (HelpAge), signed agreements with local partners implementing the project.
There is need to conduct baseline and Knowledge Attitude and Practices (KAP) surveys focusing on older people's community response practices in the event of disasters. The baseline survey will map-out the community contexts regarding the communities and older people's human, social, physical, financial and natural capital. At the same time, the survey should identify the partners' capacity to deliver the project and identify any gaps that need to be closed to ensure project success.
Objectives
Conduct the baseline survey and KAP study to examine the human, social, physical, financial and natural capital of communities, and older people and their families in consultation and coordination with Older People's Associations (OPAs), Government and non-governmental stakeholders to facilitate the IDR project implementation.
Methodology

As per IDR project requirement, following process and output will be generated through baseline and KAP survey.

Compilation secondary demographic information or working area
Conduct questionnaire survey at household level
Conduct Key Informants Interviews (KIIs)at community level
Conduct Focus Group Discussion (FGDs)at institutional level

Analyse data based focusing Older People's vulnerability, capacity, on disaster impacts, participation, resource allocation, decision making focusing on Older People.
Project started in December 2014 and the baseline/KAP is will be conducted in August 2015. Therefore context analysis needs also to access demographic information prior to the project start up as well as at the present time.
Consultant(s) will prepare a detail methodology for the survey based on the broad terms of reference. An outline report structure will be mutually agreed with the HelpAge team before starting field work.
Prepare table of contents and agreed with the HelpAge and document the report, sharefor feedback, incorporate the feedback and finalize the report.
A HelpAge team of country and regional staff led by the focal persons mentioned above will lead the overall process. The consultant will report to country focal person and endorse the report in consultation with Regional Office.
Coverage (sample size)
Questionnaires survey, KIIs and FGDs covering 10% of older people in each village (Village Development Committee [VDC], Municipality Ward or Union Council), Union and sub/Districts
Timeframe: 01– 30 August 2015
Click here to download the full ToR



Admin & HR Officer
HelpAge International, Bangladesh
House # 07 , Road # 2A
Block – F, Banani , Dhaka-1213

Please mention the title of the job on the envelop.

Closing date for applications:

25th July 2015