HI5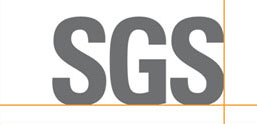 SGS is the world's leading inspection, verification, testing and certification company. SGS is recognized as the global benchmark for quality and integrity. With more than 80,000 employees, SGS operates a network of over 1,650 offices and laboratories around the world.

We are constantly looking beyond customers' and society's expectations in order to deliver market leading services wherever they are needed. As the leader in providing specialized business solutions that improve quality, safety and productivity and reduce risk, we help customers navigate an increasingly regulated world. Our independent services add significant value to our customers' operations and ensure business sustainability.
SGS looking for the following position to be filled with competent candidates.



Position: Assistant Manager, Business Development - Agri

Job Responsibility

Develop action plan to achieve medium term targets and budget.
Coach, develop and evaluate coordinator of technical and administrator.
Identify plan and contact potential clients to establish new business.
Retain existing business, increase volume and pursue new customers.
Report submission of business and sales activities for management review
Monitor competitor's activities in order to take advantage of the market share.
Keep close contract with the clients for business developments purpose.
Maintain positive relationships with current and potential clients through regular contacts.
Supervise of the staffs for proper inspection, reporting and customer service.
Monitor daily inspection schedule and assign inspector accordingly.
Educational Requirements
Masters/MBA Degree ( preferable in Business Studies)
Additional Job Requirements
Skilled in speaking and writing English.
Good communication, negotiation and interpersonal skills.
Able to coordinate and motivate a team towards a common goal.
Business and profit minded with related technical knowhow.
Experience Requirements: Minimum 4-6 Years practical experience in related
Job Location : Dhaka
Apply Instruction
Please send your CV with application (a must) and copy of recent passport size photograph to
careers.bd@sgs.com
Special Instruction:

If apply instruction is not properly followed then the application will not be accepted.
There should be a Proper Cover Letter.
Applied Position must be mentioned in the Cover letter and e-mail subject line.
Application Deadline:

July 12, 2015