HI5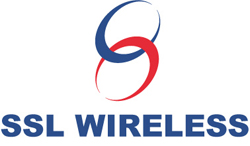 | | | |
| --- | --- | --- |
| | Position: Communications Executive | |
Functional Activities:
Produce proposals, agreements, and presentations as per the request of the Sales and Marketing teams with a clear understanding of the requirements and specifications of the customers.
Prepare process flow‐chart, diagrams and service descriptions as per the customers' requirement and incorporate these in relevant documents.
Study RFP/RFQ/EOI/Tender schedules of various banks/ NGOs/ donor agencies, govt. ministries/ and corporate organizations and prepare the submission of bids/offers within the deadline with strict conformity of the rules and regulations of the concerned organizations.
Communicate with technical team to plan and design appropriate solutions to meet customers' requirement.
Assist the Business/Sales team to prepare reports/invoices for ongoing projects. Prepare project completion report and final invoices for completed projects.
Communicate with various external stakeholders by letters, emails and phone calls.
Prepare press releases about various events, such as launching of services, singing ceremonies etc.
Performs other duties as assigned.
Statement of other duties:
This document describes the major duties, responsibilities and authorities of this job and is not intended to be a complete list of all tasks and functions. It should be understood, therefore, that incumbents may be asked to perform job‐related duties beyond those explicitly described.
Educational Requirements:
Honors/ Masters with a major in English or BBA/MBA from a reputed University;
Essential Experience:
1 – 2 years of experience in the similar position or relevant field
Advanced Level skills in MsWord, MsExcel, PowerPoint, Internet and Email.
Prior Knowledge in SmartDraw/ MsVisio or other diagrams generating is preferred
Must be punctual, well groomed and have good manners
Must be able to prioritize tasks to finish the assigned projects within the given timeline
Candidates need to show a willingness to upgrade themselves to fit working environment
Must be innovative, easygoing, hardworking and COMPLIANT WITH BUSINESS ETHICS
Additional Job Requirements:
Proven track record of performance in similar position
Strong analytical, planning and coordination skill
Excellent communication and interpersonal skills
A good command of English is most essential. Please provide proof of proficiency such as IELTS/TOEFL, if possible.
Others Benefits:
Five days a work week;
2 festival bonuses annually;
Annual leave encashment;
Subsidized lunch facility;
Congenial & friendly working environment;
Mobile Allowance;
Application Deadline:
July 15, 2015