HI5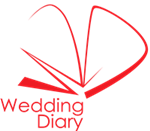 WD Gift Shop is Sister Concern Of Wedding Diary. Wedding Diary.is a team of experienced professional photographer, cinematographer. Creating intimate, authentic stories of people's life are the heart of the Wedding Diary's dynamic photographers and cinematographers. They will capture the spirit, fun, joy and beauty of your day. Prito Reza, pioneer wedding photographer in Bangladesh, is the founder & CEO of Wedding Diary.
We are now heading towards our business in a new dimension. We always try to cherish peoples dream and memories. For this purpose we give a one more step to launch our gift shop.
In WD Gift shop we have several types of gift items. Such as printed photo mug, magic mug, photo frames (wooden, metal, crystal), T-shirt, Albums. It's a kind of shop where you can store your memories in a different angle.


Position: Executive

Job Responsiblities:

To ensure and maintain professional etiquette
To interact extensively with customers to clarify their needs with satisfaction
To carry out the daily operations of the customer service
To receive customer enquiries and initiates appropriate action after liaison with the respective person
To deal with dissimilar types complaints and resolve with creative personality
To ensure marketing tools availability and deliver the appropriate information
Conducts routine tasks as directed by the management
Job Nature
Full-time
Educational Requirements
BBA / Graduate from any reputed university.
Additional Job Requirements

Age 24 to 30 year(s)
Computer literacy on MS Word & Excel are the unavoidable requirement.
Strong interpersonal Skill to deal with management.
Salary Range
Negotiable
Other Benefits

Two Festival Bonus
Co-operative team members
Better working environment
Application Deadline: 26 Aug, 2015