HI5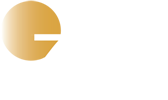 Position: Team Manager (Woven & Knits)

Opportunity
Our leading European organization is recruiting for an exciting position at HQ, in the heart of Dhaka. This role includes a variety of tasks and multi-tasking, giving you the opportunity to gain exposure and an understanding into a leading multi-national company. Successful performance and demonstrating the desire to learn and ability to grow, means that you will have the opportunity to grow within the company and reach other positions and aspirations.
Job Responsibility

Should have excellent understanding of Woven/Circular Knitted fabrics and all technical / production process with specialization in denims would be an advantage.
Should be able to independently manage woven/Knit product development, understand latest fashion trends, source new fabrics & develop customer specific collections. Also required to work with Technical and Quality teams to identify the risks involve and take proactive actions.
Have an excellent network of print, embroidery & trims suppliers – should be able to source & develop new products independently.
Continuously update the woven fabrics, trims, print embroideries, washes and Stitch Library including technical data and price idea for easy reference.
Should be able to understand customer requirements and closely work with design team to manage the correct samples within time and meeting required quality.
Set priorities, develop a work schedule, and monitor progress towards goals, and track details, data, information and activities.
Should have managerial skills to handle 10 people including organization, planning, motivation and development
Very high level of attention to detail and have excellent control on T & A/Critical Path.
A very good knowledge of quality control processes and Social, fire, electrical and structural compliance requirements from USA, EU & South American customers.
A sound knowledge of Bangladesh Apparel Industry and sourcing factories for specific products and good negotiation skills.
Behave Ethically: Understand ethical behavior and business practices and ensure own behavior and the behavior of others is consistent with these standards and aligns with the values of the organization
Educational Requirements
Masters degree or Professional from NIFT or BIFT.
Experience Requirements
10 year experience required out of which 3 years should be in a buying house in a managerial level.
Additional Job Requirements
Profound knowledge of woven garment engineering and production processes is required.
You should be having a fluent command of English (also technical terms written and spoken).
You should have a passion for product development, an eye for styles/details and fits.
You have to be a team player with strong communication skills and personality, have high analytical thinking as well as initiative and creativity.
OR
Email: recruitment@zxyinternational.com
Special InstructionsPlease put the position name on the subject head (while you e-mail us).
Attached resume with photograph.
If you are selected for interviews, we shall contact you
Application Deadline: 15th August, 2015
ZXY INTERNATIONAL