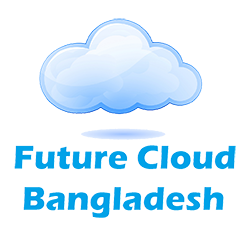 Project Manager (Night Shift)
Job Context
Future Cloud Bangladesh is pleased to offer full time job for potential candidates willing to work at night shift. Please get the details below:
Job Responsibilities
Serving North American clients/customers.
Working as a remote/virtual executive for various overseas companies.
Back office support (administrative, cold calling, customer service, CRM & etc.)
Maintaining communication over the phone, email and chat.
Coordinating with the team members to ensure the success of the project.
Statistical analysis and reporting to the supervisor.
5 days in a week.
Employment Status: Full-time
Educational Requirements: Students and graduates both can apply.
Additional Requirements
Age 18 to 35 years
Call center experience will get priority.
English medium background will get priority.
Must need to be fluent in English.
Experience in sales campaign will get priority.
Job Location: Dhaka
Salary: 20,000-30,000 BDT Monthly.
Compensation & Other Benefits
Monthly salary paid up before 5th of the following month.
Salary Review: Half Yearly.
Monthly performance bonus.
Over time allowance.
Festival Bonus: 2.
Yearly recreation based on performance.
Yearly profit sharing bonus.
Gratuity benefit.
Unlimited NESCAFÉ.
Weekly 2 holidays.
Yearly 10 paid holidays.
Yearly 15 paid casual leaves.
Read Before Apply
Please follow these steps below while applying for the job:
1. Go to http://bit.ly/joinfcb and record your voice for at least 2-3 minutes with an introduction on yourself (you can speak about yourself, your education, experience, expertise, family, friends, hobbies & etc). The recording of your introduction must need to be in English. Save the audio file. You can use any other audio recording software too.
2. Send an email to apply@futurecloudbd.com with an attachment of your resume and the audio recording. Keep in mind the voice recording is to verify you are fluent in speaking English so give your best try in that audio.
Apply Procedures
Application Deadline : December 20, 2019
Company Information
Future Cloud Bangladesh
Address : Khilkhet, Dhaka 1229
Web : http://www.futurecloudbd.com/
Business: Future Cloud Bangladesh has been a reputed information technology based organization for more than 5 years. It`s constantly growing everyday by empowering youth potentials through the country. The motto is to create skilled manpower utilizing 21st century ITES sources. We are glad to contribute ourselves into the national goal of creating 2 million IT/ITES jobs within 2021 declared by Bangladesh ICT Ministry.
We are an equal opportunities employer